If you are searching for a 4g portable router you should check JioFi JDR740 (Dongle) 150Mbps Wireless 4G Portable Router. In this article we are going to review JioFi JDR740 Dongle, we will talk about its pros cons and you should buy it or not.
Table of Contents
We will be reviewing this JioFi JDR740 Dongle on the basis of its range, speed and portability.
JioFi JDR740 Dongle review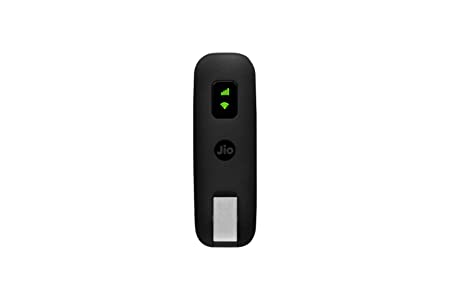 So I will say its really good because if you are going to buy any jiofi with the battery, almost after a year or a year and a half you need to change the battery, but since there is no battery in this jiofi jdr740, you can use it for a long time.
The next advantage of this jio dongle is its small size, jiofi jdr740 is small and compact in size that you can take anywhere, but you have to carry your power bank to use it.
if you want to use it without an adapter, you can use it, you can connect it directly to your laptop or mobile phone, I have not tried to use the mobile phone, but yes, you can use it with the OTG cable, I think so.
and also, if you want to use this outside, you need to carry the power bank.
Come to the conclusion that whether you should buy jio dongle jio jdr 740 or not basically if you want to use it as a plug and play device.
Speed
JioFi JDR740 Dongle 150Mbps has a download speed of up to 150Mbps and an upload speed of up to 50Mbps, which is good. Routers that are slow will also cost less. If you only need to connect to the Internet, buy a cheap router.
If you like to watch HD video on a laptop or stream it on your smart TV, then the jiofi JDR740 150Mbps router will get the job done. One more advantage of jiofi jdr740 is that it does not get hot even after long hours of use, you can easily use it for a day.
Range
There is no direct way to know the range of a Wi-Fi router because it depends on the circumstances. The walls also play an important role in blocking the Wi-Fi signal. Whether the wall is concrete or wood, the signal strength weakens after 3-4 walls, so speaking of the range jiofi jdr740 has a really good range.
Pros
Good wifi range
No heating even after using more hours
Small in size
Portable
Speed ​​is good too
No need battery
Cons
A power bank is needed if you use it outside
No backup battery
Conclusion
JioFi JDR740 Dongle is quite good in all aspects it is priced under 2k which is available on amazon. it has a good range and gives good downloading speed and also you can carry it anywhere so here we conclude this JioFi JDR740 Dongle review article.