Nowadays the era of wireless has arrived, every device is made wireless in order to avoid wires. There are also some headphones on the market that you won't have to worry about fixing as they don't have wires. So Boat Rockers 510 is wireless so don't worry about Wires hanging from here and there
Table of Contents
Whether it is listening to film music or romantic song and either listening to classical music or kirtan, both these headphones of Boat are very good, the best choice.
Not only these two, but the headphones around the boat are of high quality to watch movies.
boAt Rockerz 510 review
Sound quality
Buying headphones to listen to songs or talk on the go is at the top of young people's list. In such a situation, if the right sound quality is not found, the purpose of taking the headphones comes to an end.
So while reviewing boat rocker 510 we found that It has super powerful bass and clear sound quality. It is compatible with android, ios and with pc or laptops.
This headset is for serious music lovers who like the extra bass and it is also good for watching movies or gaming.
Battery Backup
If the headset is wireless, it runs on the battery and the battery is its life. If the headset battery is low power, it will be difficult to use it for a long trip or in the office all day, boat rocker 510 battery life is good it gives 7 to 8 hours of backup on a single charge.
Design
Boat Rockers 510 comes in a new design that is suitable for students going to college. The hip-hop design of these headphones is a favorite.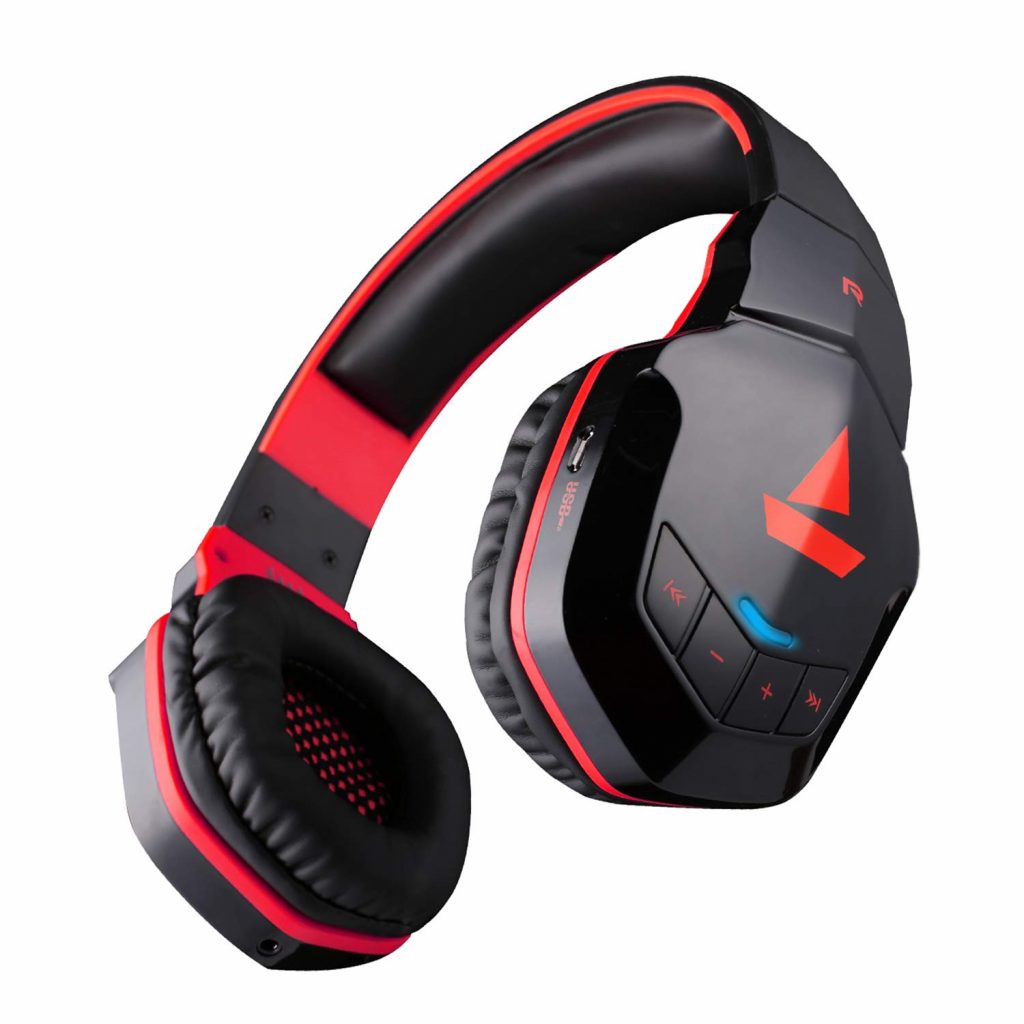 All other features of this boat bluetooth headphones are the same as given in the Boat Rockers 600. My favorite among them is the dual-mode connectivity.
If you want, connect it via Bluetooth or use an AUX cable. Just like the Boat Rocker 600, this helmet can also be used during gym workouts.
Pros
Headphones have a premium look.
Cushioning is good.
The bass is good.
The battery is also good(up to 7-8 hrs).
Decent headphones in this price range of 2k
Cons
Bass is good, but you can't listen to melody songs, these headphones add bass to them too. You'll get bass in almost every song so you have to use equalizers to avoid that.
A feature we like in boAt Rockerz 510 Bluetooth Headphone
Flawless Design
Powerful bass
Battery backup up to 7-8 hours
Easy control
dual-mode connectivity
| | |
| --- | --- |
| | boat rockerz 510 |
| weight | 230g |
| Battery Average Life | up to 7-8 hours |
| Sound quality | 4.5/5 |
| Bluetooth connectivity | 4.5/5 |
| Durability | 4.5/5 |
| Portability | 4.5/5 |